Watabou (real name: Oleg Dolya) is the creator of Pixel Dungeon.
He has also created several other apps including Moon 3D, Good recipes, Frostfire and Switch Hook.
Another game he has created is called Here Be Dragons 2, which can be played on the website: http://herebedragons.watabou.ru/2015.html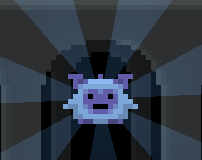 App-Store message from Watabou
Edit
PLEASE HELP ME TO MAKE THIS GAME BETTER!
In case of crash or freeze, press "Report" button; it really helps to find the bug.
In case of incorrect behavior of the game (e.g. Major Bugs), please contact me by e-mail, so I could ask you about the details.
[E-mail address provided in infobox on the right. ↗️]